Free AI cores to make your chip smart
As a chip manufacturer, you know that AI is one of the most important trends in computing today. But developing your own AI cores is a time-consuming, expensive and risky process. With Edged Lite, you can get access to ready-to-run, optimized AI cores for free.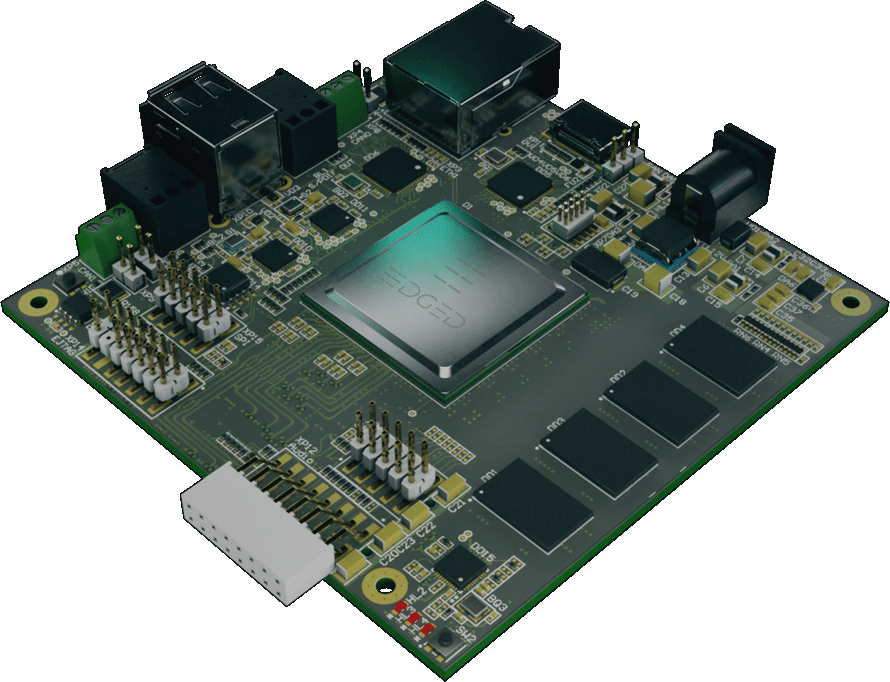 WHY EDGED?
Unlike many other AI IP companies, we've built and shipped tensor cores in silicon. It means you won't risk wasting time and money on an IP core that won't work in real applications.
Focused on speed & efficiency
Unlike GPUs, our cores are designed from the ground up for tensor processing. They achieve latency and energy efficiency that no GPU can match.
Rich software package & docs
Our IP cores come with a rich software package that includes a compiler and all the tools you'll need to integrate and run your AI applications, as well as comprehensive user guides.
TECHNICAL DETAILS
DenseNet, ResNet & 20+ more neural nets supported
Linear & LUT-based activation functions
Native operations
Performance assessment
Ready-to-use FPGA prototypes & test benches
Beta access to cloud emulation platform